Community
Flat is more than a music notation software—it's a vibrant community of composers from every corner of the globe, united by one powerful force: our love for music! Here, you can create your own pieces and discover amazing compositions. Connect with fellow composers, share or ask for feedback, find potential collaborators, and grow as a composer.
On our community page, you can discover the content created by our users.
The Popular section showcases the most viewed and listened-to scores, which you can filter by week, month, or all-time.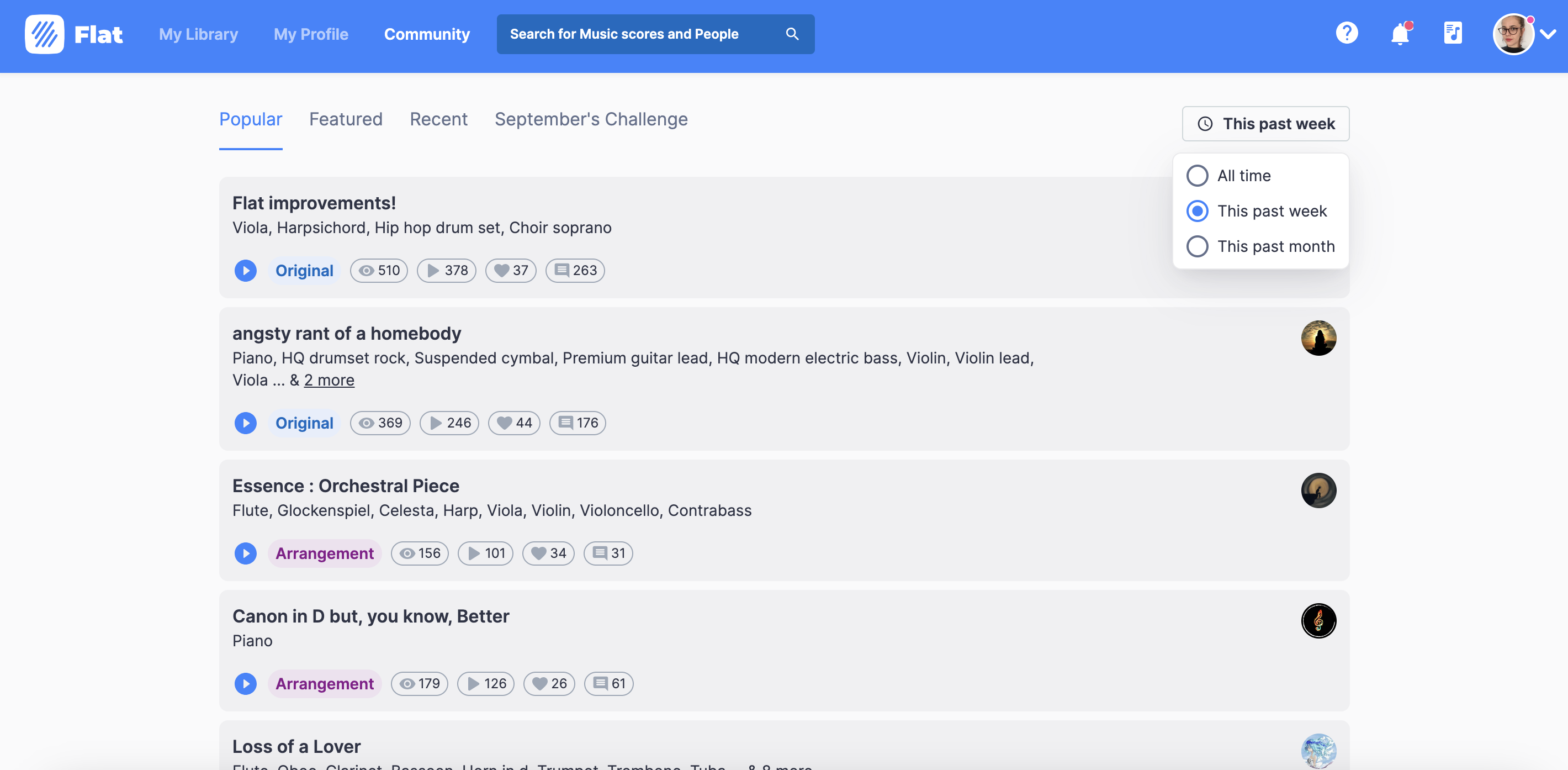 In the Featured section, our team spotlights scores they believe deserve special attention. This list is updated monthly to give exposure to new composers every time.
In the "Recent" section, you'll come across the scores that have been posted most recently.
This is the perfect way to stay in the loop and keep your finger on the pulse of what's being created in Flat! Whether you're eager to discover the latest compositions or simply want to see what's freshly added, this section has you covered.
In the Challenge section, you'll have access to the collection of scores submitted for the current monthly challenge.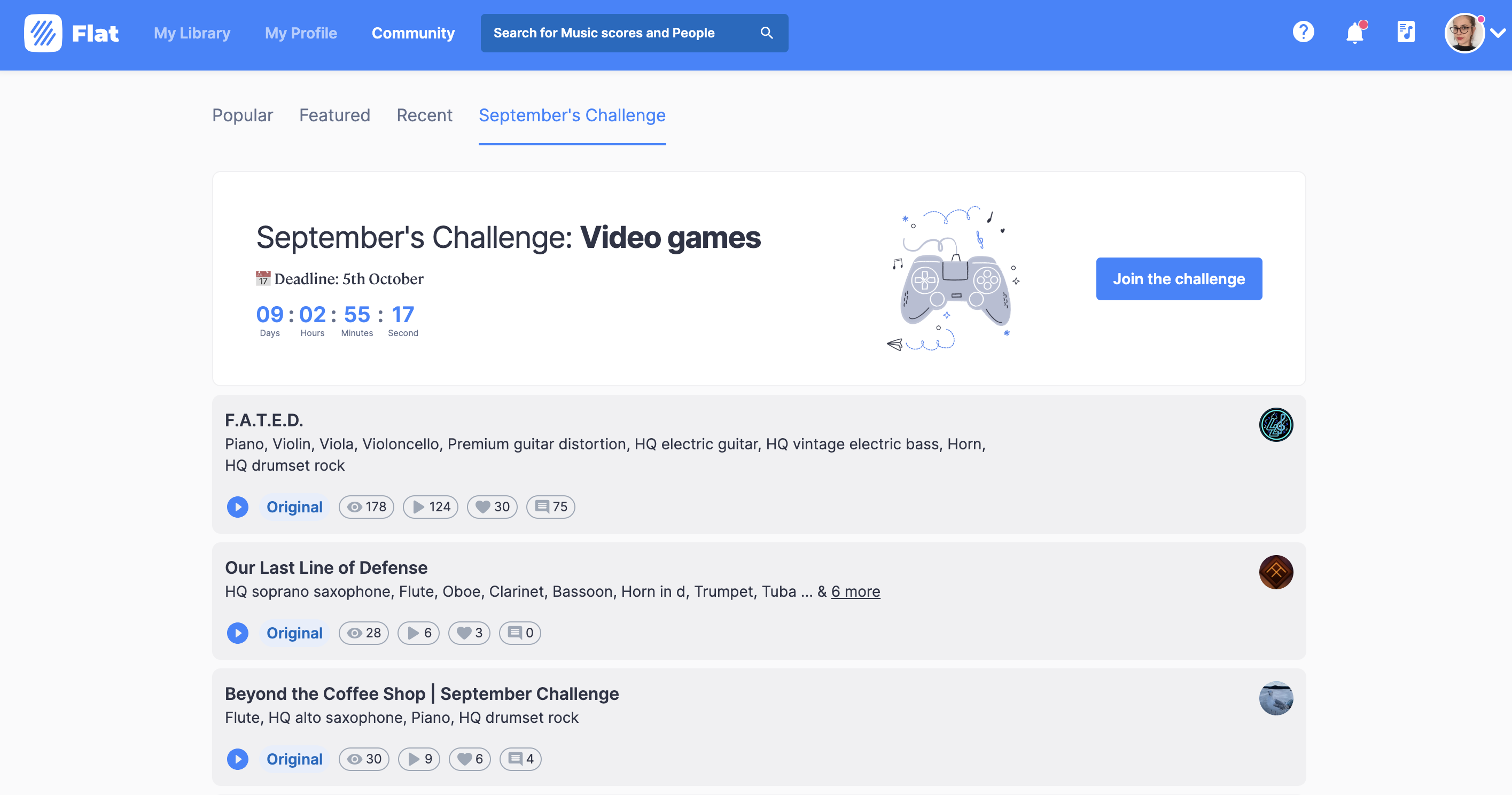 Learn more about our challenges in the dedicated section below.
If you have a piece you're particularly proud of or want to suggest one for us to highlight, simply drop us an email at hello@flat.io. We're always open to your input!
Learn how to publish your scores in our community page here.
Use our search bar to find content on our community page. You'll see results for scores and composers.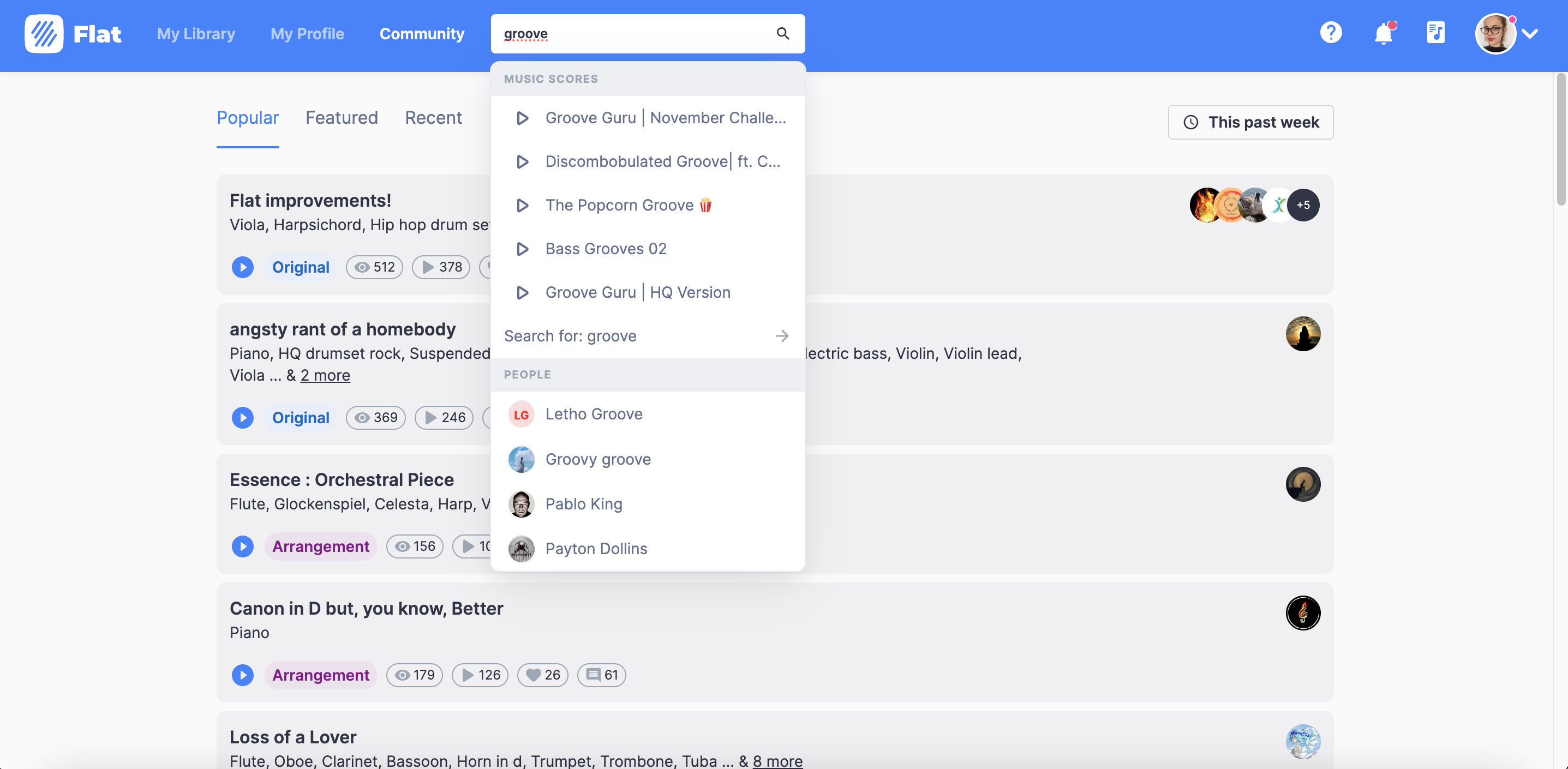 Click on the search icon or press enter on your keyboard to also filter by instruments or publication date. This makes it easy to find what you're looking for.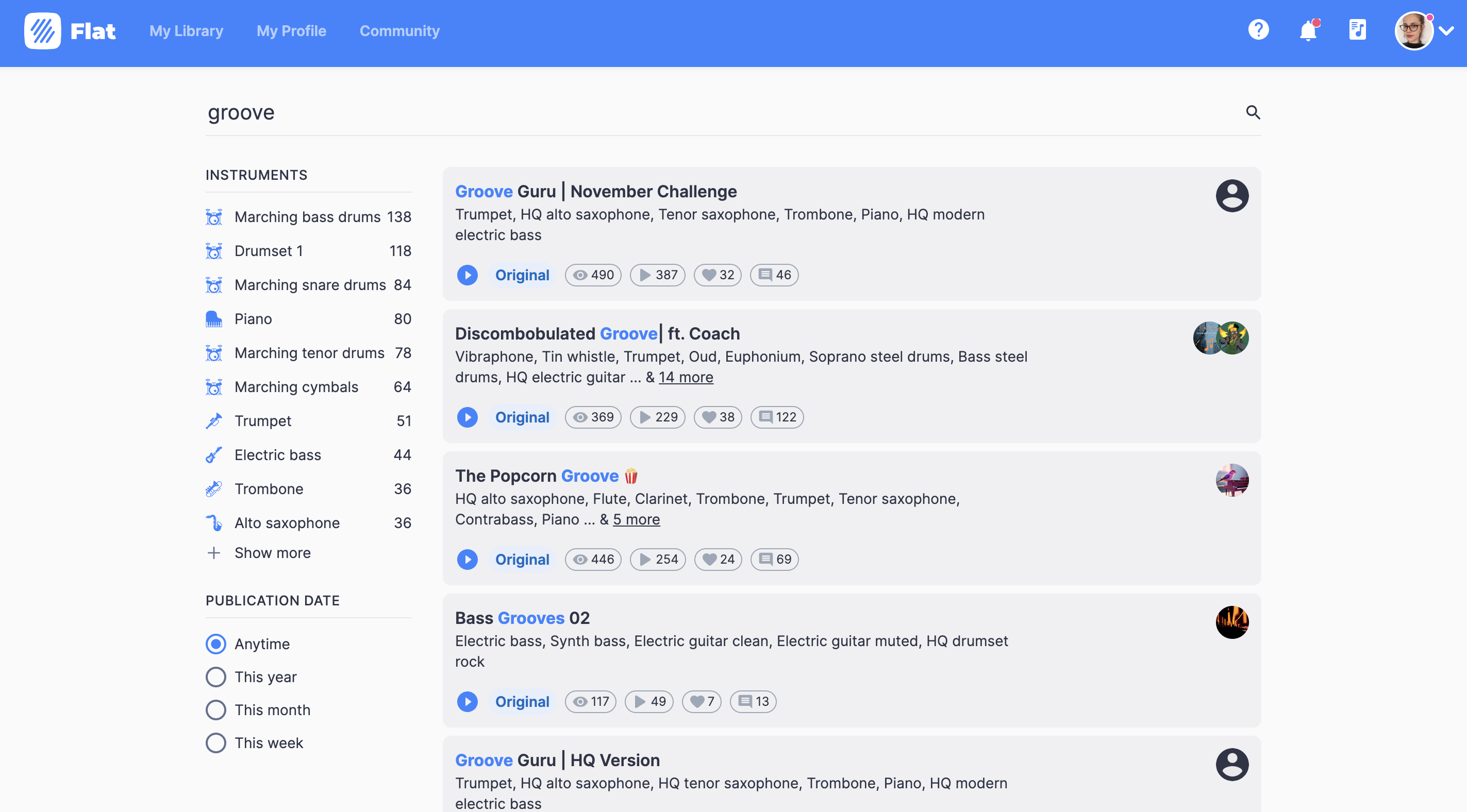 We want to inspire you to create and help you improve as composers. That's why we have the monthly challenges and the composer of the month.
Each month, we select an interesting topic, create guidelines, and invite you to compose a score for a chance to win a yearly premium subscription. Additionally, you will receive a special badge to showcase to the community that you are the challenge winner.
Please keep in mind that these challenges are designed to inspire you to create and step out of your comfort zone, rather than fostering a sense of competition among our users.
We announce the challenges and their winners on our blog! In our dedicated articles, you will find all the instructions for composing your score and on how to submit your score. Don't miss out!
Every month, we pick a composer who might not be very popular on Flat yet. We highlight them with a special badge as the Composer of the Month and share their music and story on our blog to help them get noticed and grow in our community.
How can I become the Composer of the Month or suggest someone?
If you think you have good material to share with everyone or if you want to suggest a composer you think should be featured, just email us at hello@flat.io!