Create your first music score
To create your first music score with Flat and start writing your music notation or tabs, create a free account on our platform.
Once logged into Flat, click the "New score" button in your library.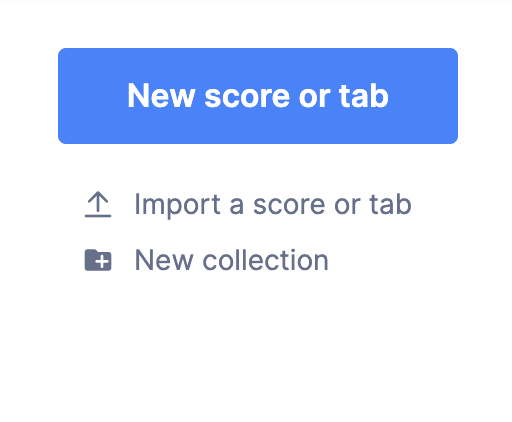 After opening the window to create your document, select a title for it, and click on Next.
If you want to import an existing score or tab, refer to our dedicated help section and check the supported file formats.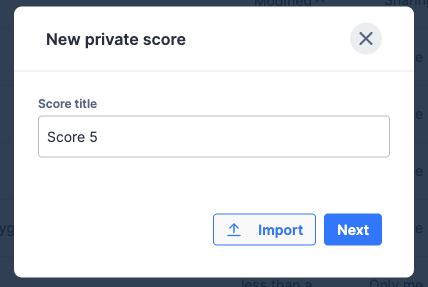 For the final step, select the instruments you wish to add to the document. We currently offer over 180 instruments, categorized into different groups.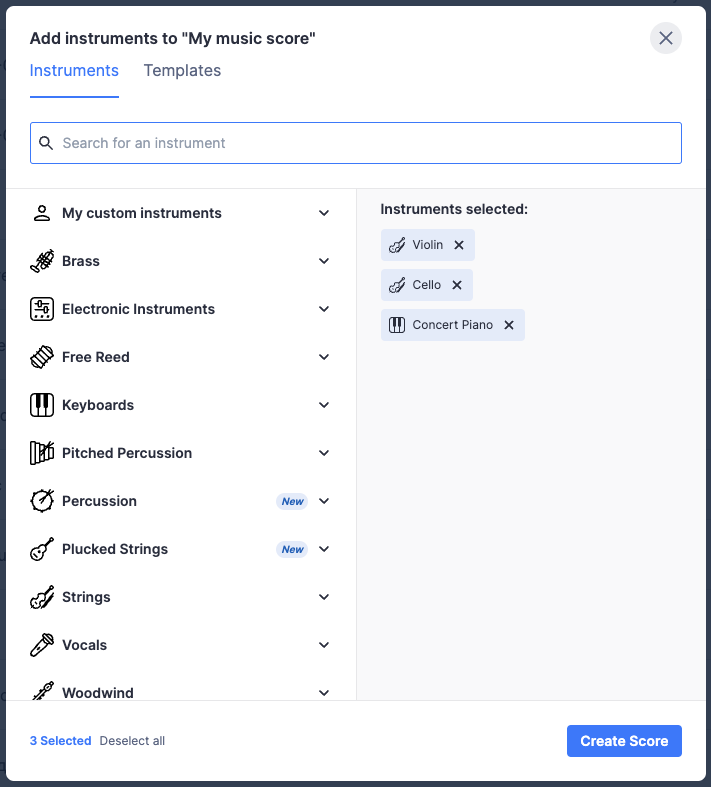 Tablatures: If you select a plucked string instrument, we will, by default, add a tablature to it. This feature can be diabled at the top of the instrument list.
Now, you're ready to create your music notation. Browse the following pages to explore our interface and input your first notes.