Get started with our music notation software
Welcome to our Music Notation Software Help section! We're sure that you're eager to learn more about our app and its awesome features.
Flat is the first music notation software that anyone can use. Available right in your web browser and as an app for your mobile device, our product is beautifully designed to be accessible and simple to use. If Flat is the first notation software that you've tried, we're sure that you'll have your first creation ready to go in just a few minutes.
Flat includes all the tools needed to view, compose, arrange, collaborate, print, export and share your sheet music. From MIDI devices to real-time collaboration and full history of all modifications, Flat's innovative features will help greatly as you work on your daily creations!
Below, check out our Quick Tutorial and some highlighted help content. While using our web editor, you can also click on the Help button "?" available on the top right of your screen to open this help section at anytime.
Step-by-Step Tutorial
Learn how to use Flat from zero: create your first score, discover the interface and input your first notes. Check out this tutorial if you've never used Flat before.
Read the tutorial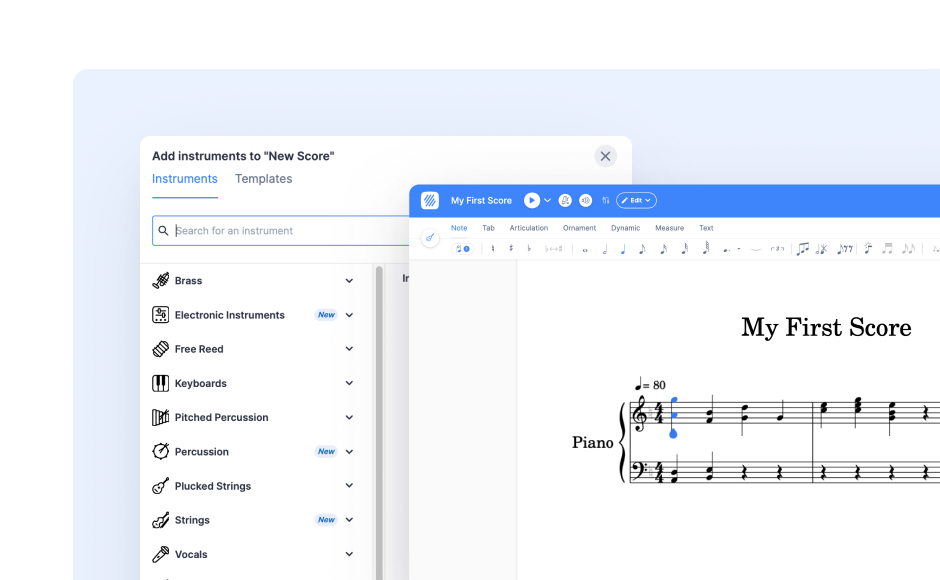 Music Notation Tools
Discover all the music notation tools available on Flat, how they're organized and how to use them.
Learn more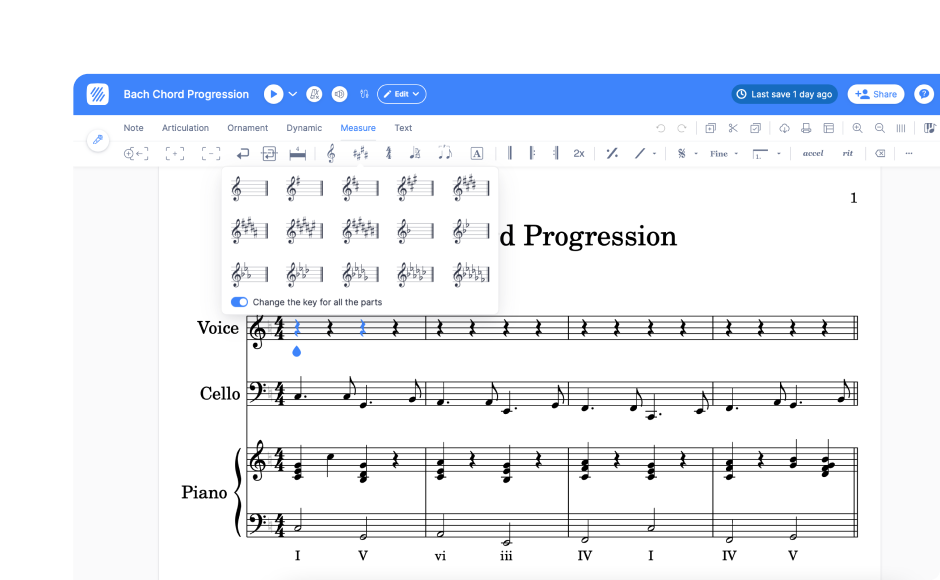 Share and Collaborate
Discover how to share a score and collaborate in real-time with others.
Learn more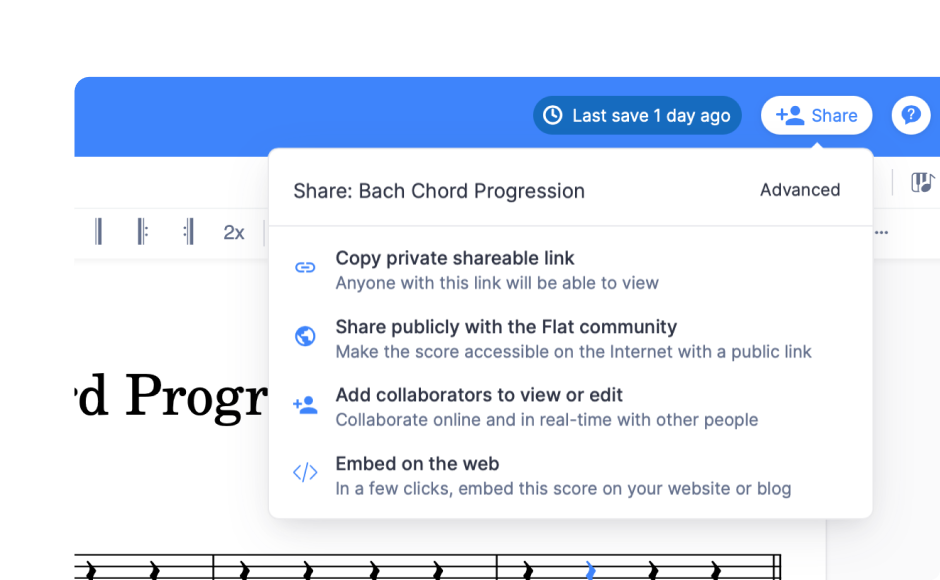 Print and Export
Once your score is complete, print and/or export it into multiple formats (PDF, MusicXML, MIDI, MP3, WAV).
Learn more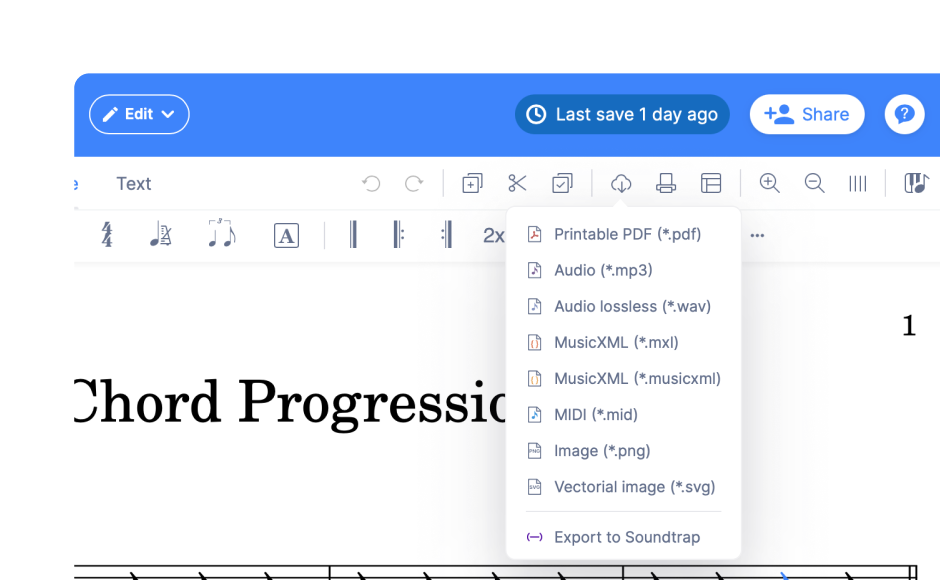 History
Every change you make is stored in Flat. Use the history to browse them, and if needed revert to any previous version.
Learn more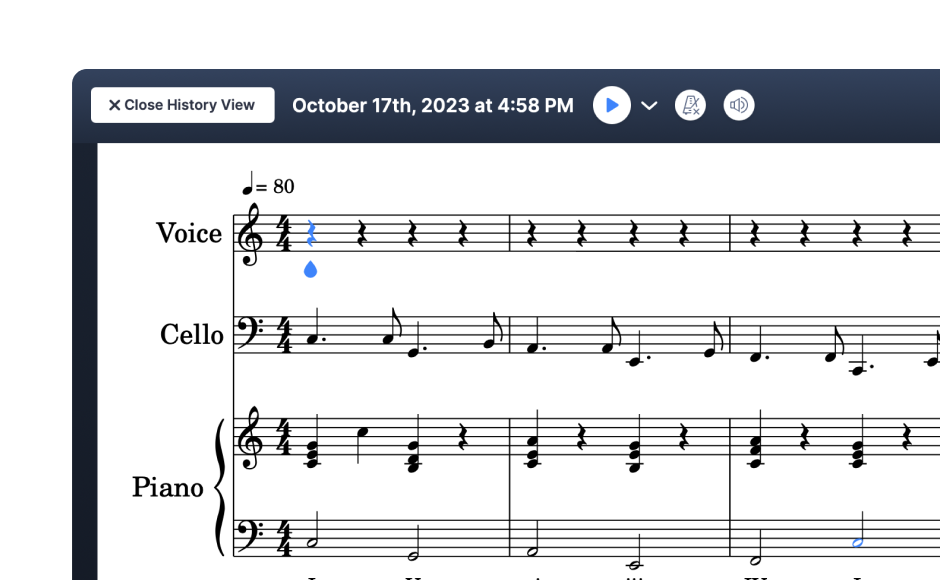 MIDI Input & Output
Use your MIDI devices to quickly input notation on Flat, and our MIDI output to output MIDI flux to other MIDI-compatible software.
Learn more