Copy an assignment
Once you've created an assignment on Flat for Education and saved it to your Resource Library, you might want to use in multiple classes. To reuse an assignment, go to the Resource Library, select the desired assignment and click on Use in class. From here you can select the class (or classes) in which you want this assignment to be copied to.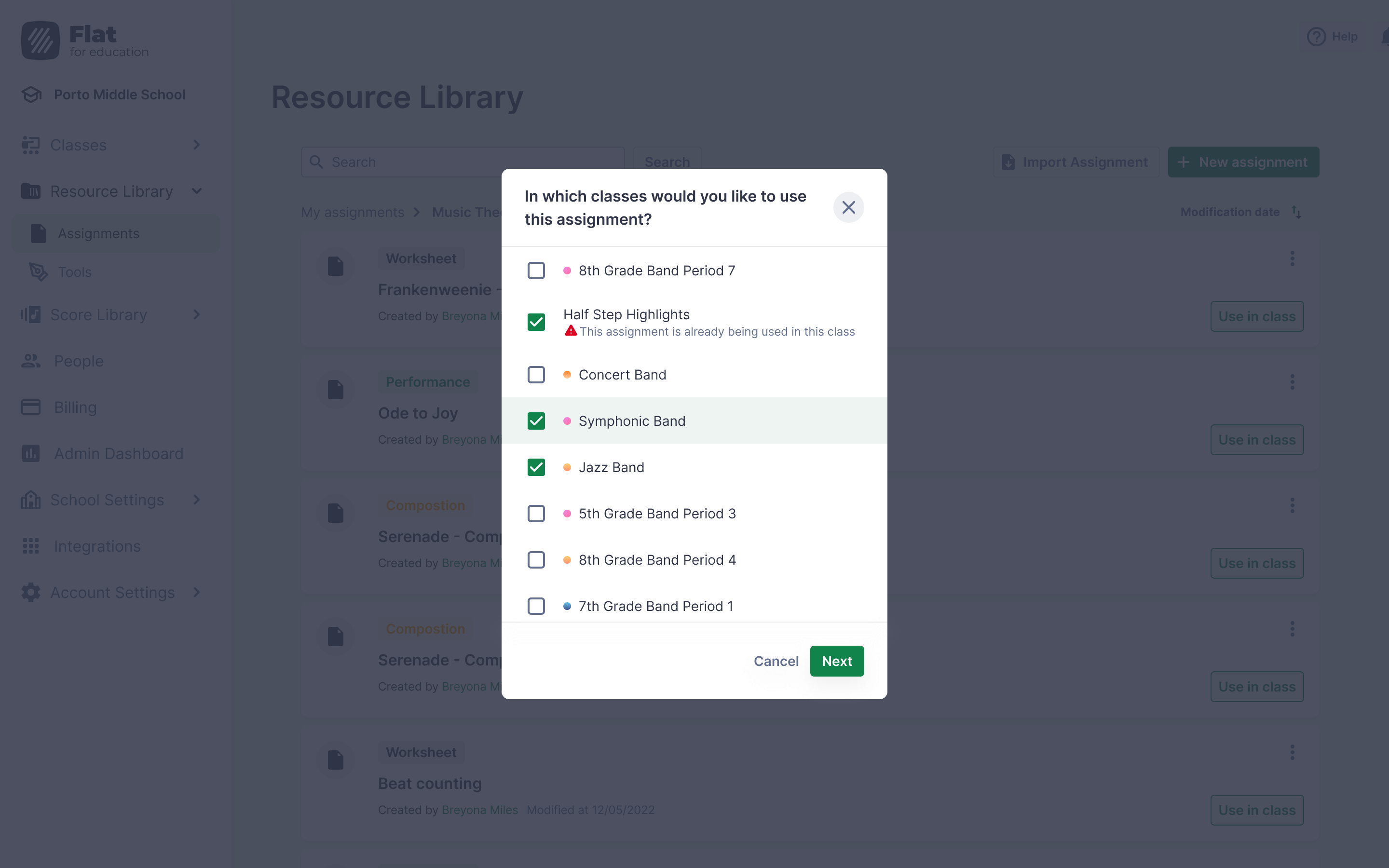 Then, you will have the option to select a publication date (the default publication date is "now"); select a due date; assign students (either all students of a class or select a few of them). If you are adding assignments to numerous classes at a time, you can set the same publication (and/or due date) for all classes using the dedicated checkbox. Then, click on "Publish" and that's it! Your assignment has been copied.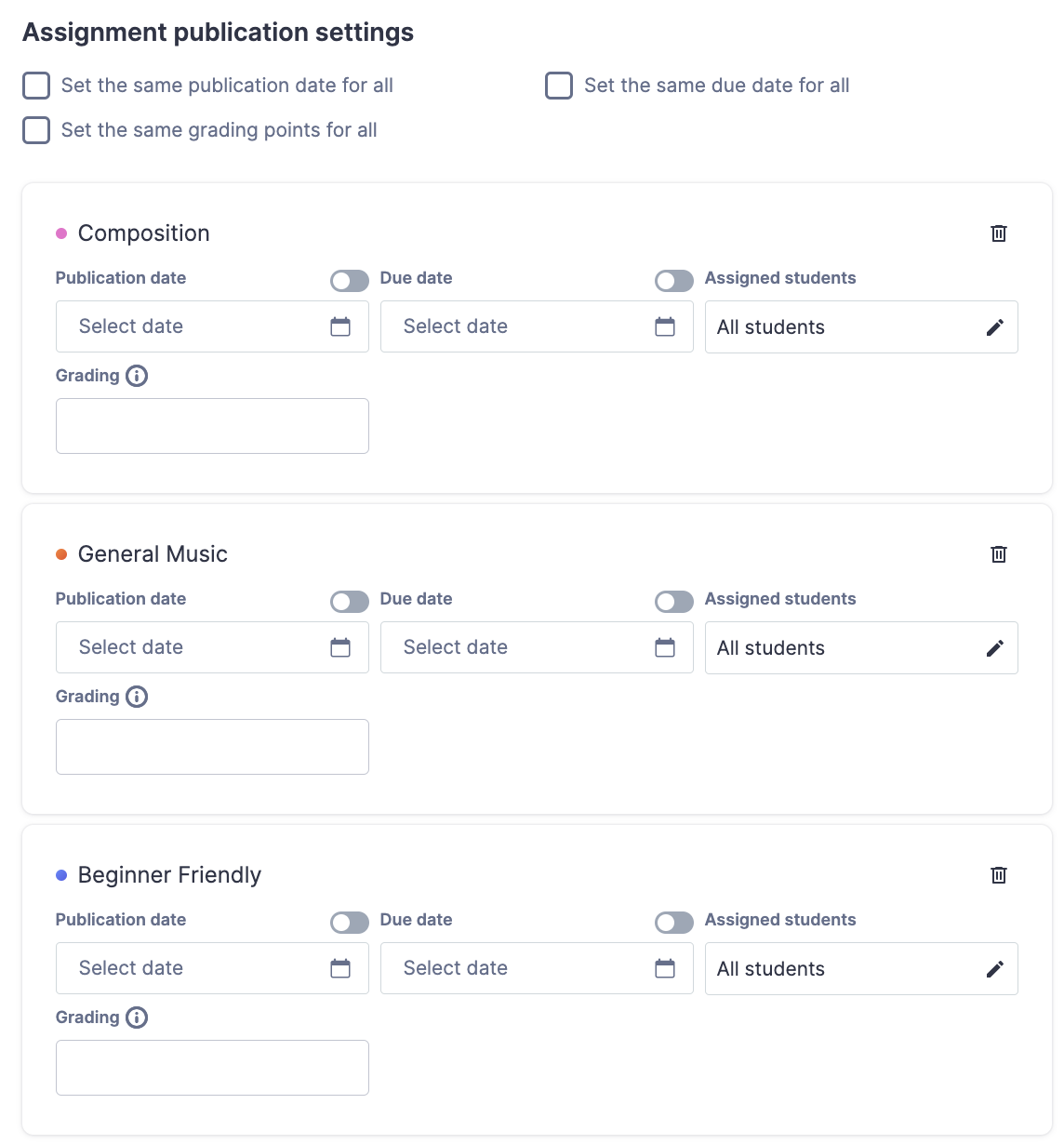 ⚠️ If you are using Google Classroom, always copy the Flat for Education assignments using our interface. Due to a limitation in Google Classroom, we don't have access to assignments copied from the Classroom interface.
For more information on how to re-use assignments, watch this video tutorial!