Assignments with Canvas LMS
Once your Canvas course is configured to use our app, you can use Flat for Education to create assignments in Canvas.
If you configured the integration in your Canvas course before October 2023, use our legacy guide instead.
Start by opening the "Assignment" page in your Canvas course, then click on "+ Assignment". You can complete the assignment details like any other Canvas assignment.
To use Flat for Education for your assignment, in Submission Type choose External Tool, then click on Find, choose Flat for Education in the list, and Select the tool.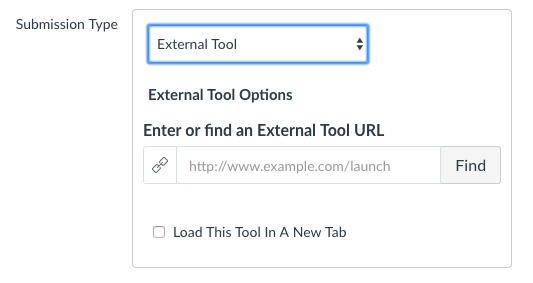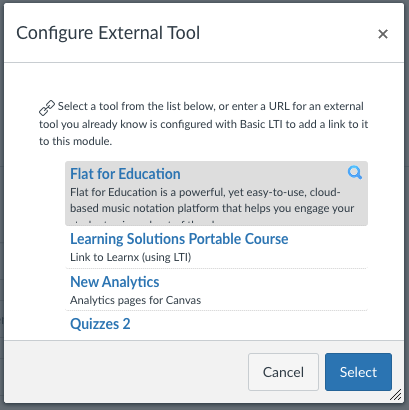 Then Select the assignment from your Resource Library. If you didn't create an assignment in your Resource Library yet, you can try with one of the samples available.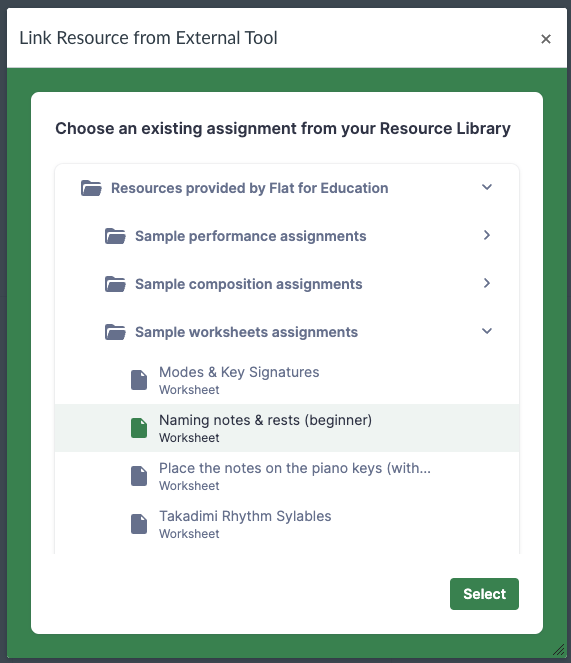 🎉 That's it, your assignment is ready! You might want to view how it looks as a student in Canvas to see your students' experience when using Flat for Education.
About LTI links: Selecting an assignment from your resource library generates a unique LTI link to that resource in your Canvas assignment. These links will automatically copy your Flat for Education assignments and their linked resources. For example, you can copy an entiere Canvas course without having to manually re-creating assignments on Flat for Education, they will be ready-to-use as soon as they are visible by your students on Canvas.
In Canvas, you have the possibility to view your courses as a student and see how the assignments you configured will be displayed for them. In the Course Settings, choose Student View on the right; you will see a pink border when you are using this mode:

For example, if you open an assignment where the submission type is Flat as an External Tool and you used a Template, you will get a copy of the original score that can be changed directly in Canvas. Once you are done with the assignment (as a student), simply click on "Turn in" to submit your work. It will show up in the SpeedGrader, ready to be reviewed.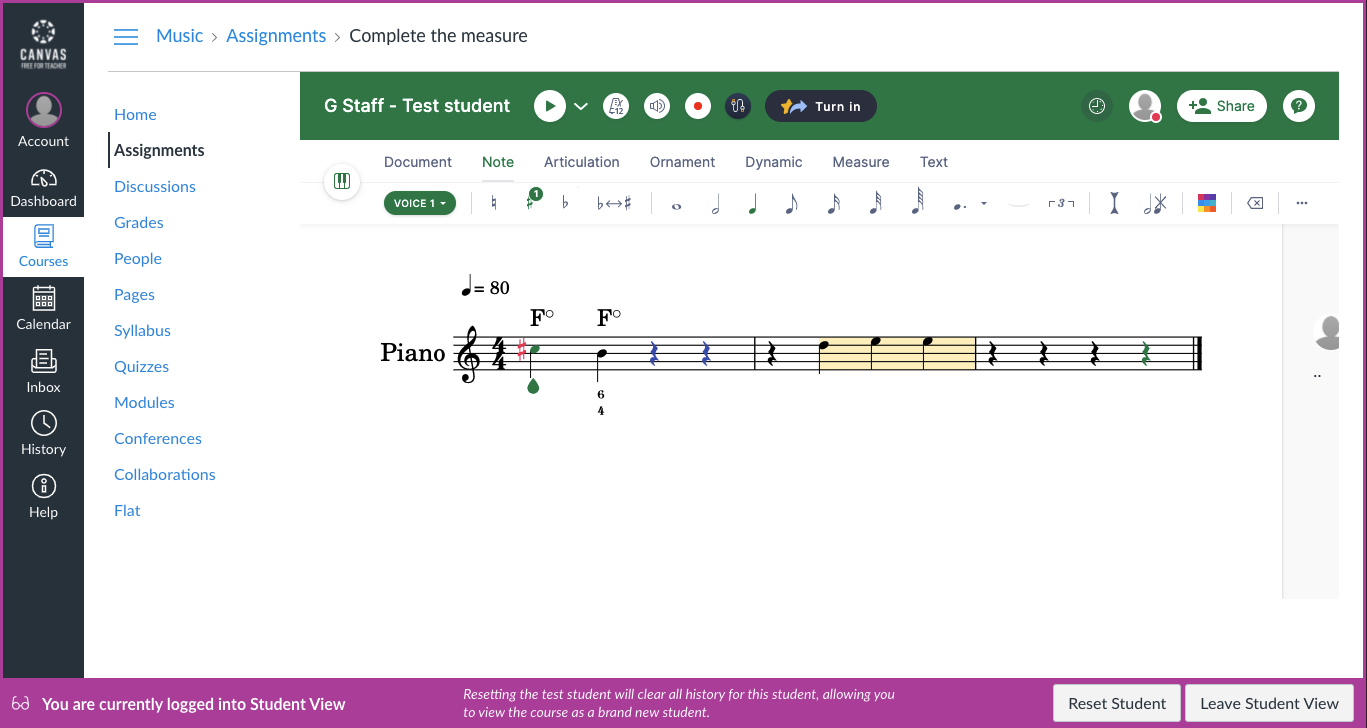 Once your students have worked on Flat for Education from Canvas, you can directly open their work with SpeedGrader. SpeedGrader will allow you to review and grade right in Canvas while viewing their work made using Flat for Education: