Automatic Boomwhacker colors
Flat provides a mode to automatically color all the notes of your sheet music using the Boomwhackers colors. This feature is available for all users using Flat Power and Flat for Education.
To enable this Boomwhackers colorization mode, click on the Layout Settings icon in the document toolbar, open the Notes heads settings and choose Boomwhackers. This will update all your existing notes with the Boomwhackers colors.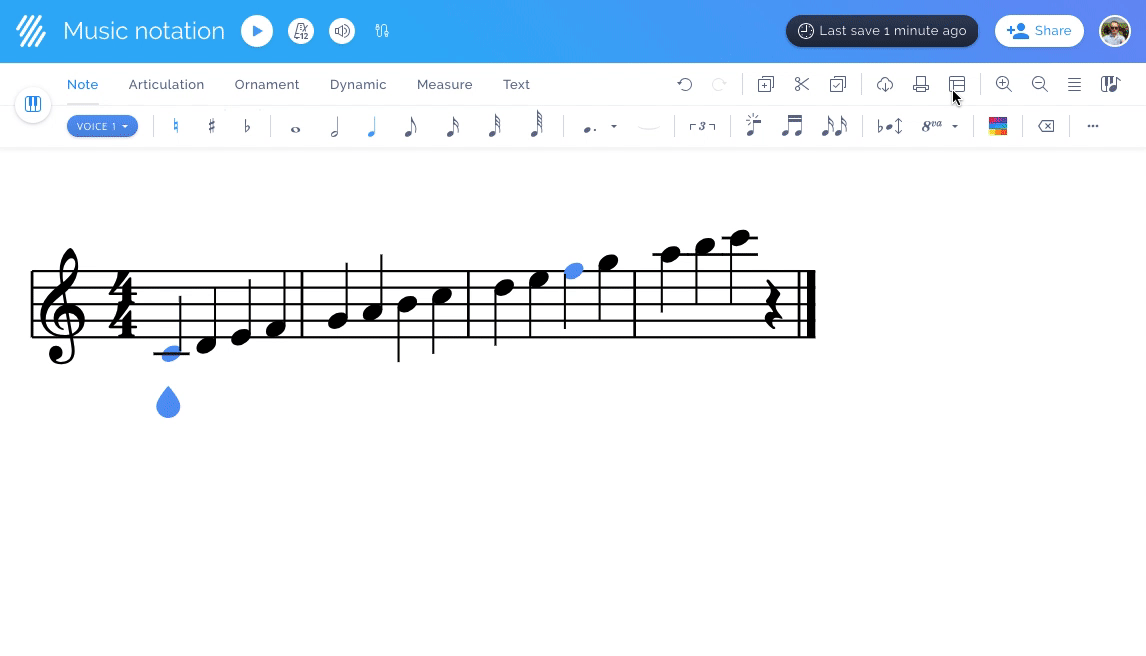 You can craft your very own color scheme! To get started, simply go to the layout settings and choose custom.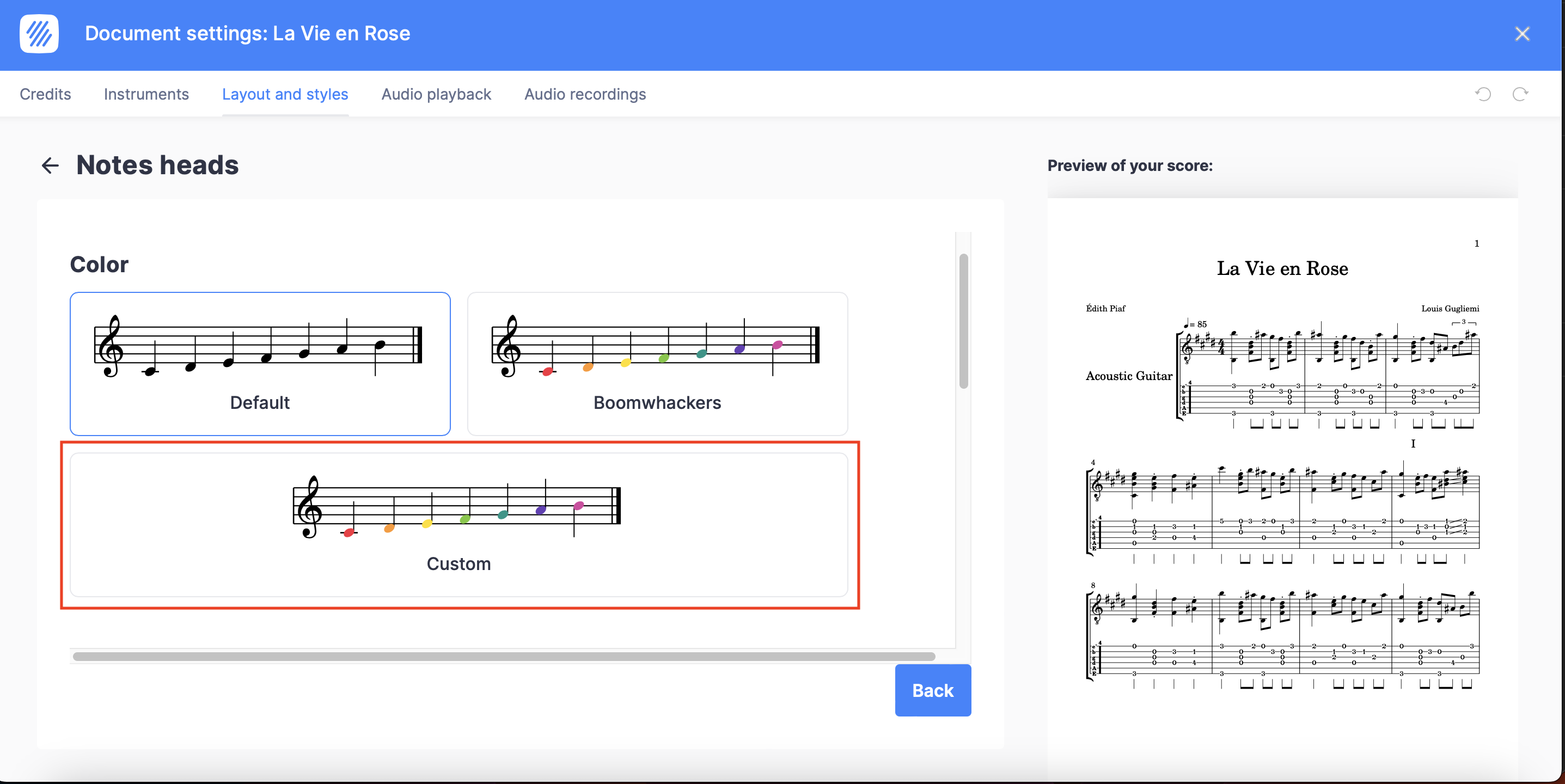 There you'll find the option to handpick colors for each unique note pitch, giving you the creative freedom to create a musical experience that looks just the way you like it.
Want to manually set your own colors on notes? Use our dedicated tool to set colors on notes.