Add or remove staves
Once you created a score, you can rename the parts in the document settings. To manage the instruments and part settings, click on the instrument button on the left on the toolbar, then click on "Manage instruments".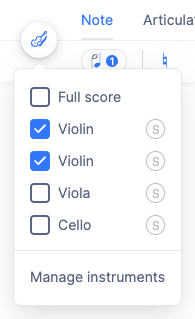 Then click on the "Edit" button next to the part you want to edit. You can also directly click on a part name if this one is displayed to open this same page.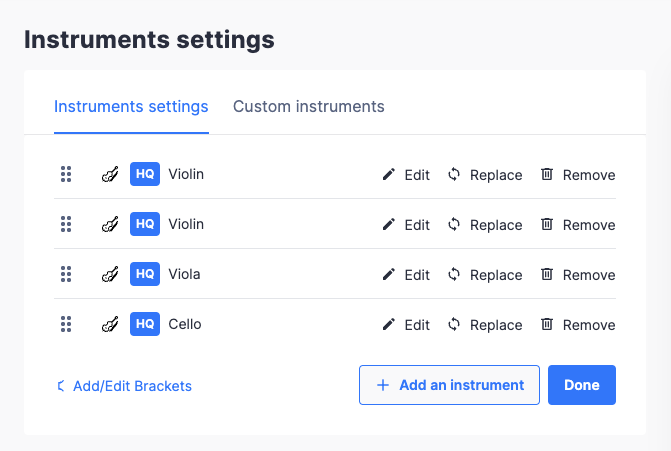 You can then change the staves: adding new ones and removing existing staves. Click on "Staves", then click on "Add a new stave for this instrument, or on the remove icon next to an existing stave.