Layout Templates
The Score Layout is how the score is displayed. It comprises all the elements that you can customize in the Layout settings, from the paper size to the systems' margins, from the text fonts to the display of noteheads.
After you have finished editing the layout of a score, if you want to easily reuse it in other scores, you can save it as a new template.
To do so, click on the Save template button. You will then be prompted to give a name to this new template.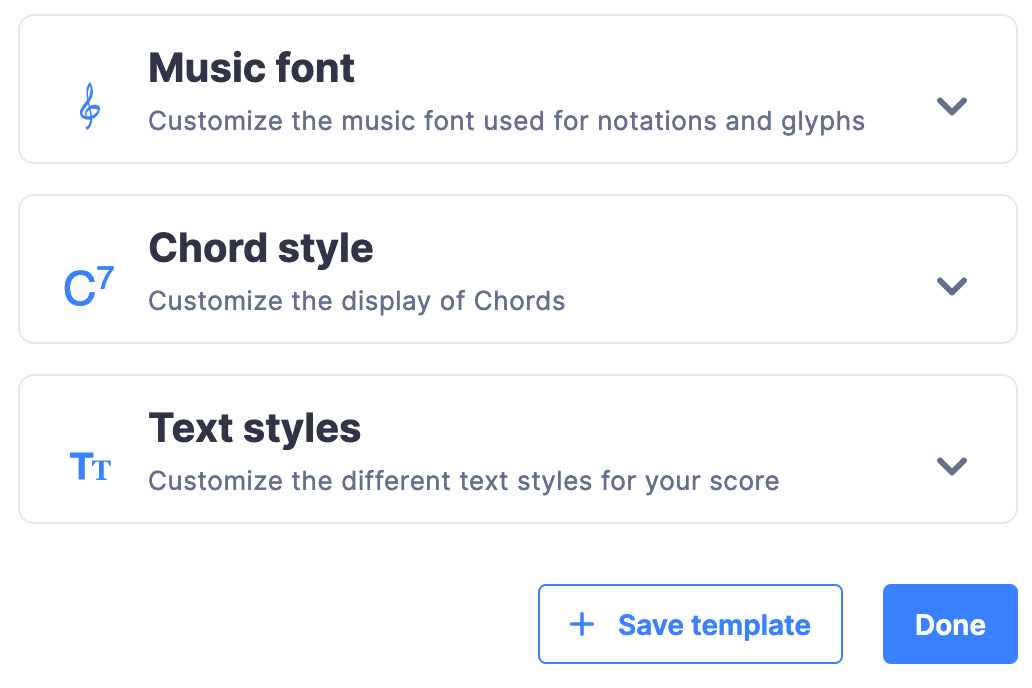 You can see the list of available templates in the Templates tab.
On the top you will see the templates you have created, on the bottom, there are the templates provided by Flat. If you click on a template, the preview on the right will be updated with it. You can then click on the Apply button to apply the selected template to the score you are editing.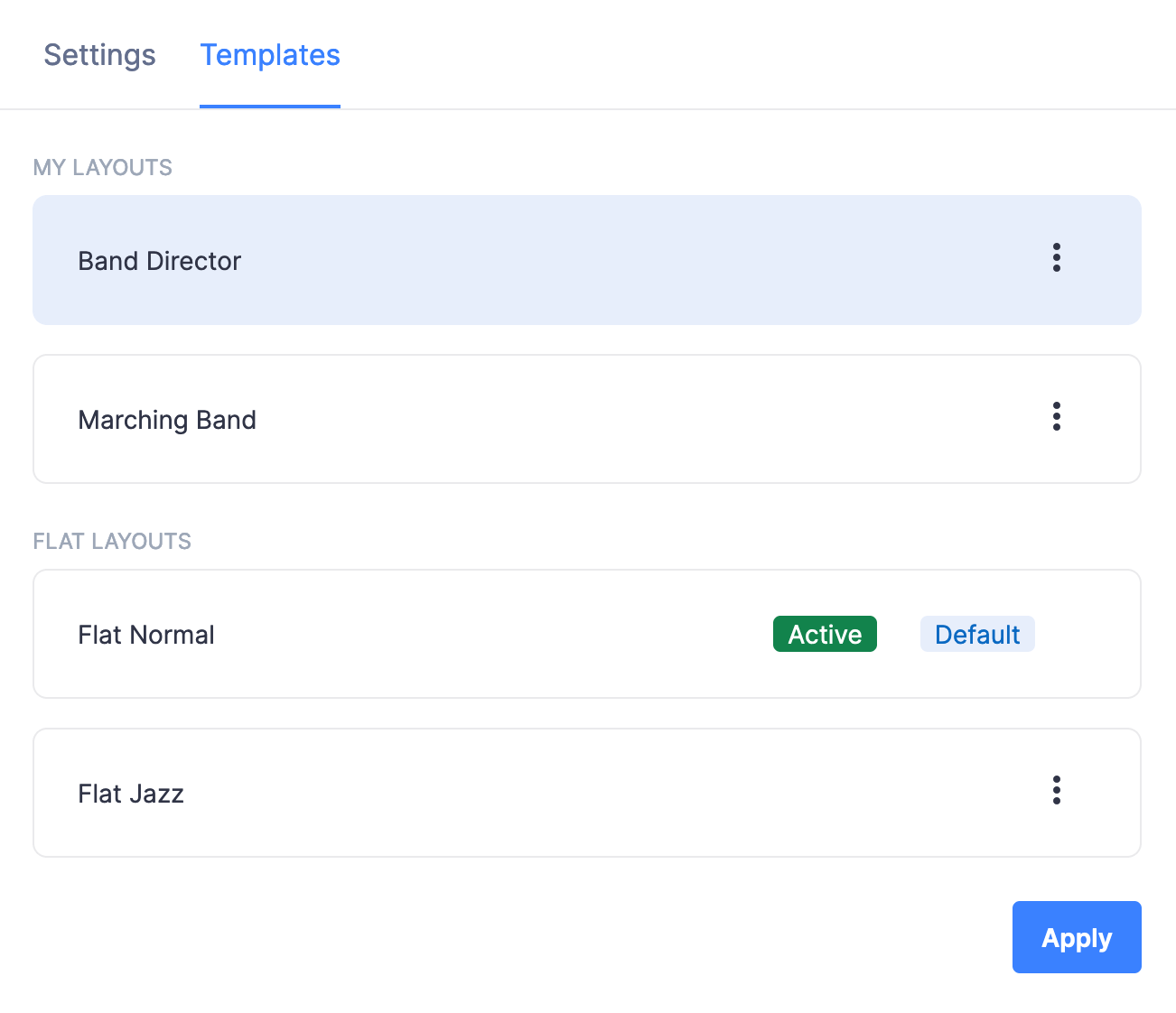 The template currently used with the current score has the label Active.
If there is a template that you are using very often, you can select it as a default so it will be automatically used with the scores you will create in the future.
You just need to click on the dots icon, then click on Set as default.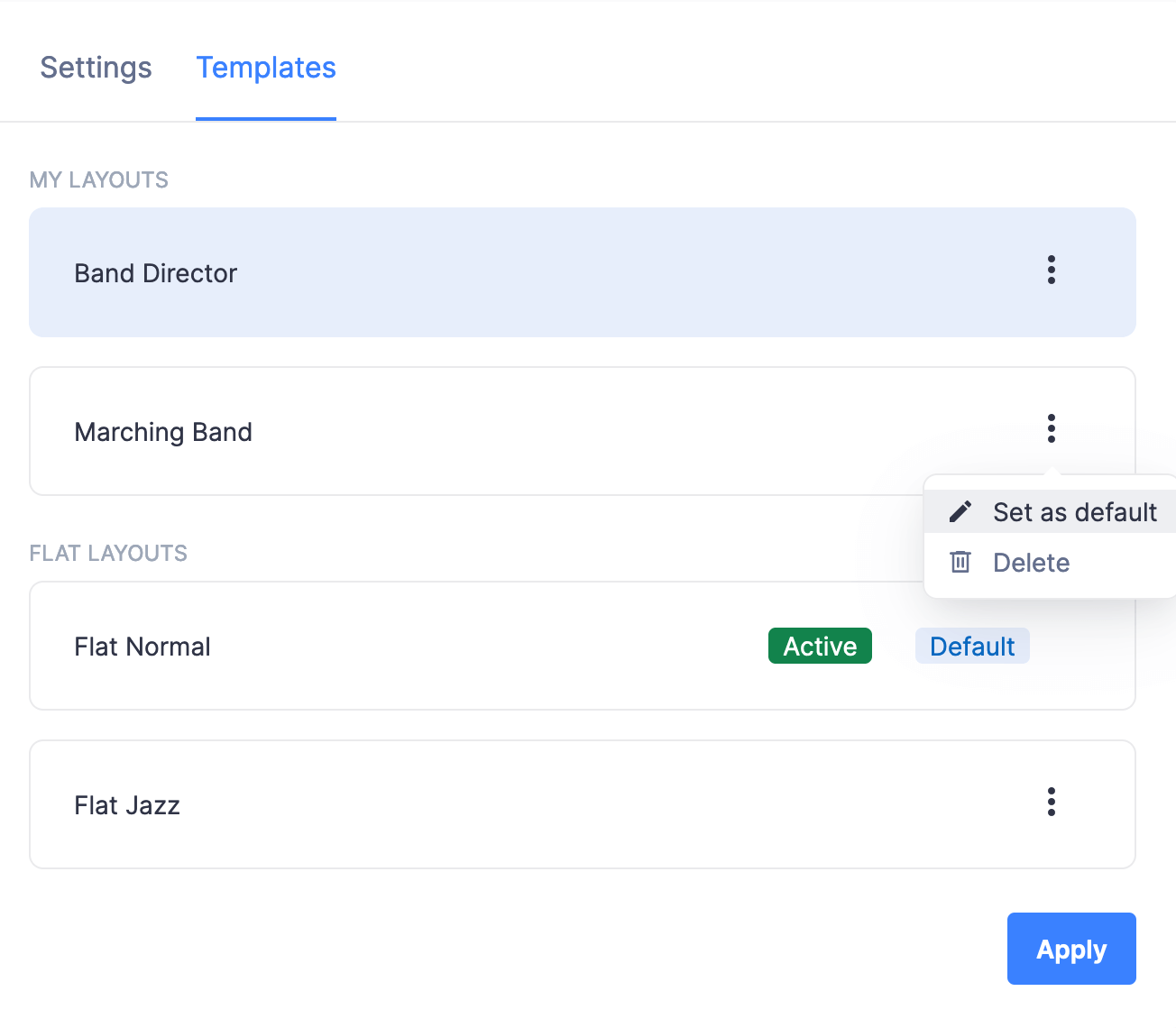 The current default template has the label Default.