Add, Remove or Re-order score parts
After you've made a score, you can easily add, remove, or rearrange the parts. To manage the instruments and adjust settings for each part, click the instrument button on the left side of the toolbar, and then select "Manage instruments".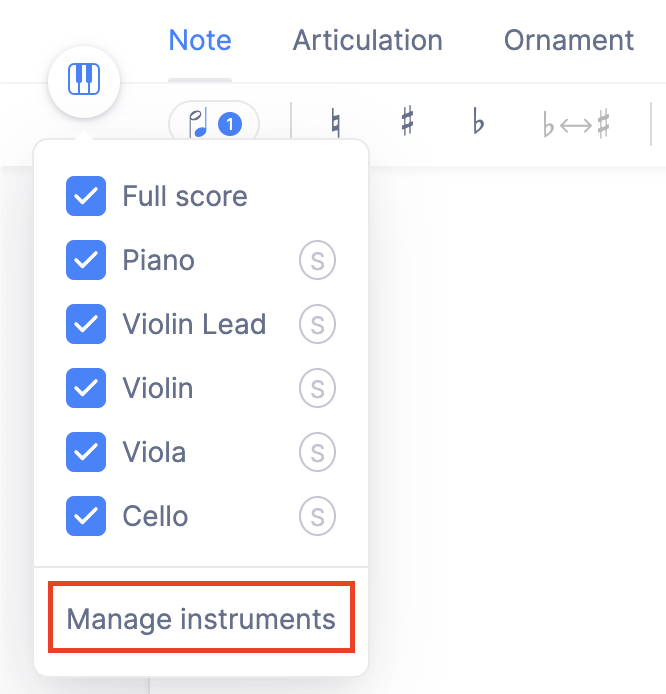 Once you get to the instruments settings, click on "Add an instrument", and choose the instrument from the list. You will be able to customize the configuration once the part is added.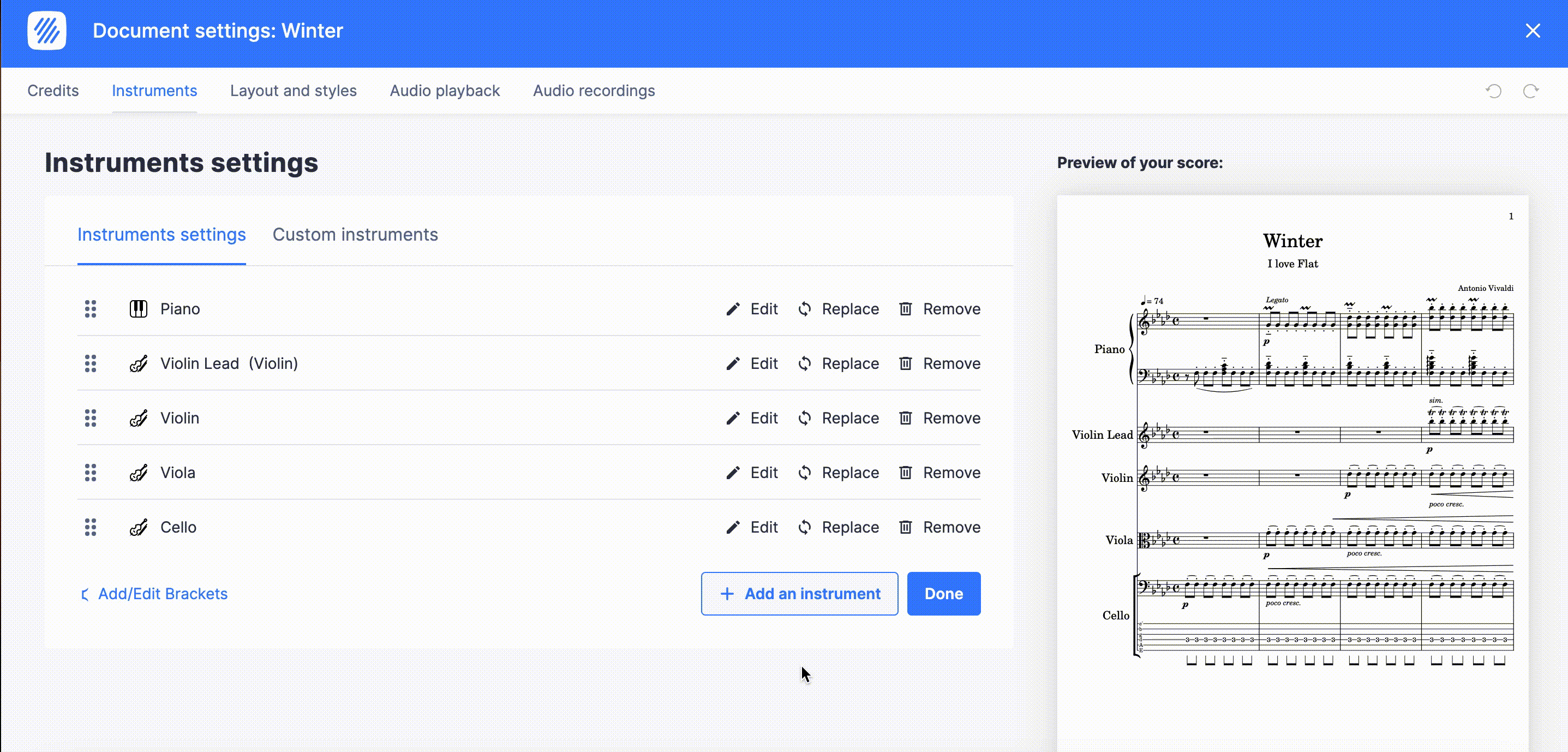 To remove a part from the score, click on "Remove" next the part you want to remove.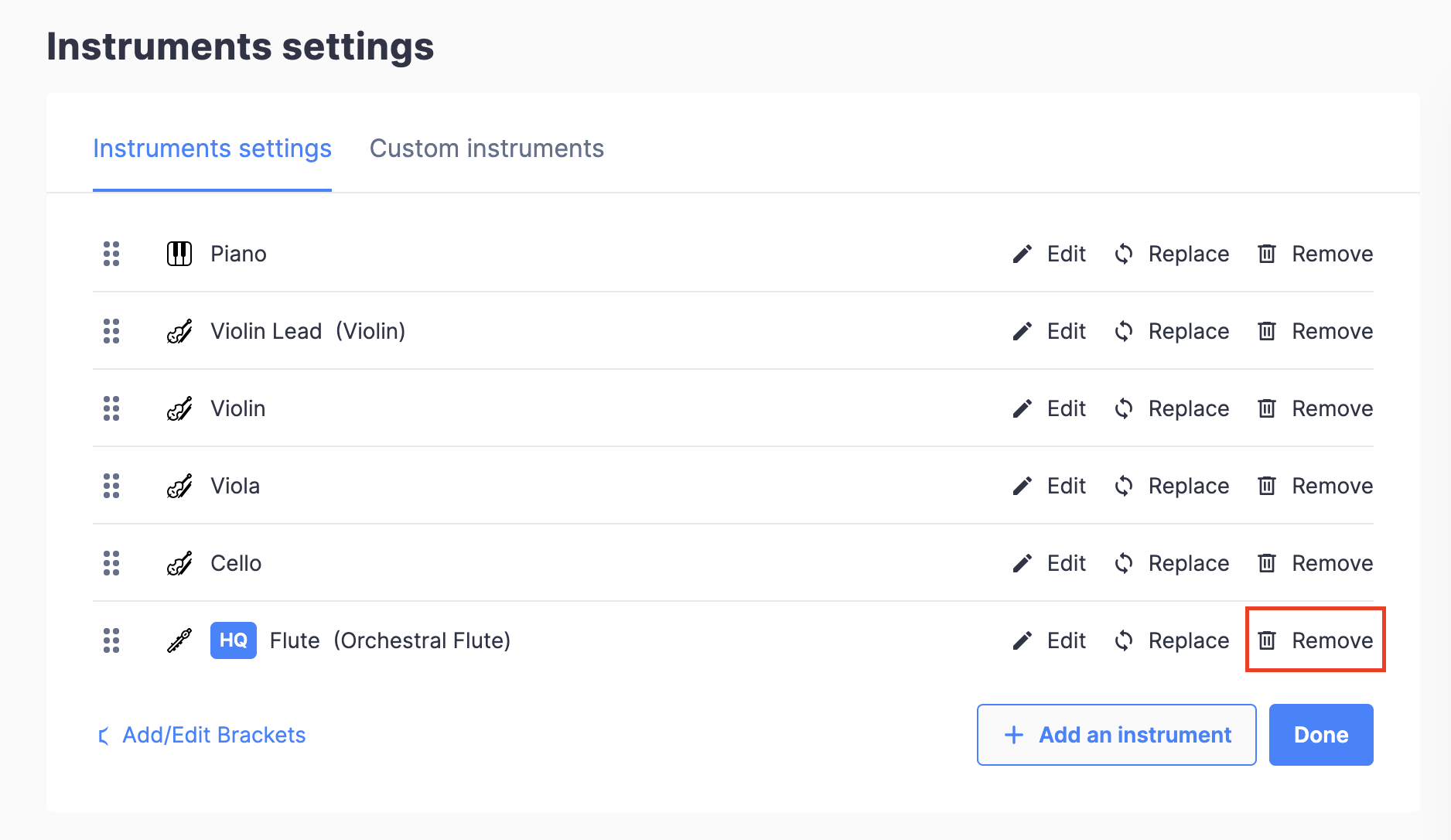 Click on the drag & drop icon next to a part to re-organize it in the score.